Darlin friends,
.
JESSI DARLIN here.
I am just releasing a collection of my drawings to the public.
Very excited to present the first set of prints for my series "Hunting for Heroes": 
GUNSLINGERS
.
All the details are below and I priced each set affordably at $20 a piece.
Hope they inspire and you decide to collect a set or two.
.
Thanks in advance for taking a peek.  Please enjoy them and come back to check out my upcoming series: GANGSTERS.
XO
Jessi Zazu Darlin.
.
.
.

WE ARE HEROES. ARE YOU LOOKING. HAVE THEY FOUND YOU. UNLIKELY PLACE. IN FRONT OF YOUR FACE. DO THEY RUN? DO THEY SEARCH? ANGRY MOBS. PITCHFORKS. PEDESTALS. VOLUMES. LEGENDS. STAKES. WE ARE THE HUNTED. WE ARE THE HUNTERS. WE ARE THE TWO SIDED COINS.
—————————————————————————-
.
.
.
There are four sets within this series: DRIFTERS, OUTCASTS. HOOLIGANS and BANDITS.
Here are the details:
$20/set (wanted to make affordable!)
Drawings by Jessi Zazu (me)
4″ x 5″ silkscreen, blue ink, white wash paper
Limited edition (only 50 made) of each set.
Signed and numbered
Hand-printed by Grand Palace Silkscreen, Nashville TN (www.grandpalace.us)
Comes in plastic protective sleeves.
.
.
.
And here are the collections:
DRIFTERS: Includes: Tom Horn, John Brown, Jesse James, Bill Doolin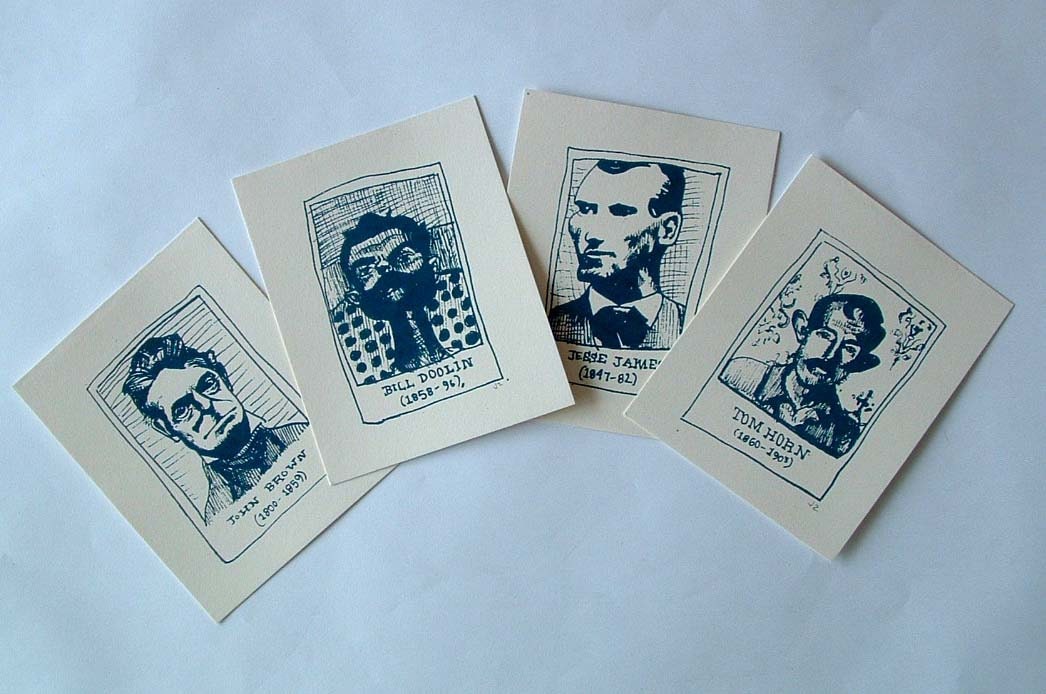 OUTCASTS: Includes: Harvey Logan, John Armstrong, John Wesley Hardin, The Dalton Gang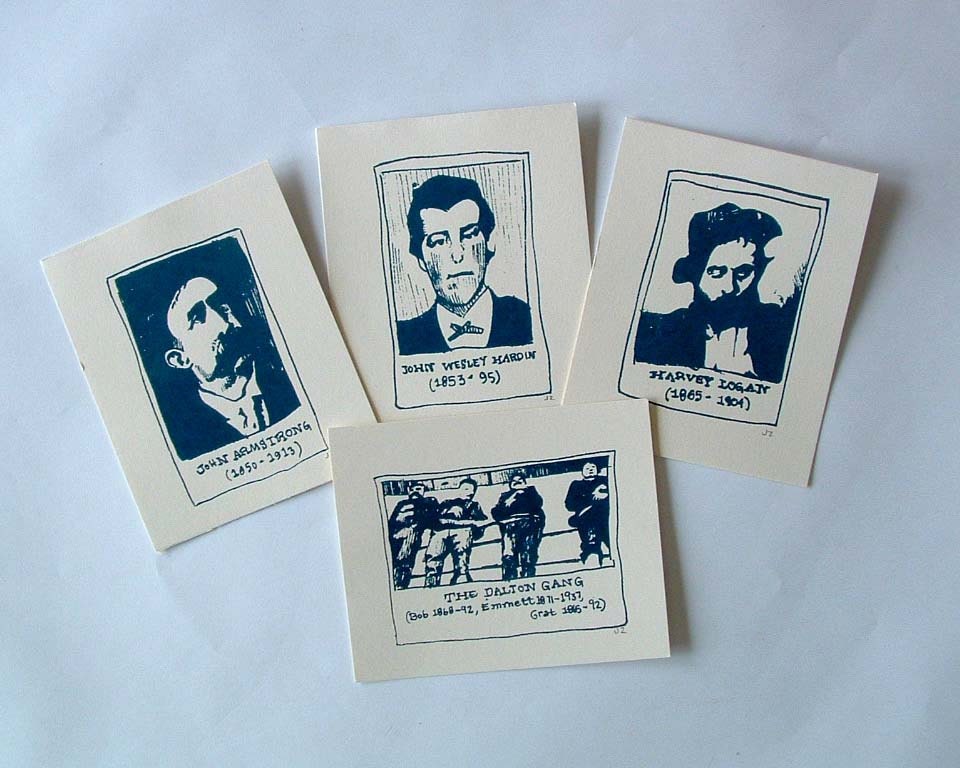 HOOLIGANS: Includes: John X Beidler, James Daniels, Luke Short, Cole Younger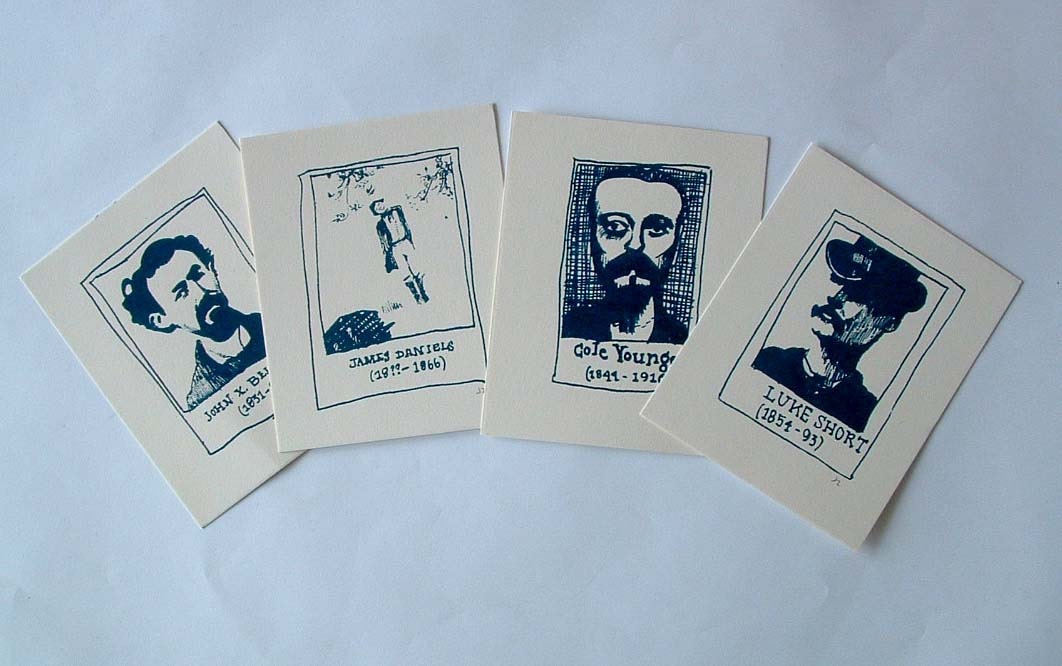 BANDITS: Includes: Butch Cassidy, James H. Lane, Quantrill's Guerrillas, Bill Anderson